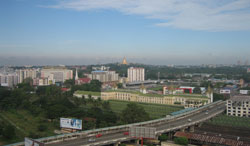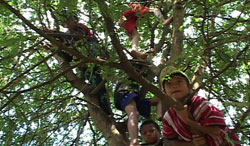 The purpose of this documentary film is to investigate the daily living situation (e.g. living quality, family issues) of Myanmar refugees, especially children, living in a refugee camp and in the Refugee resettlement country. We will also make a documentary film (images and narrations) to document the change in their identity to consider how refugees' culture and religion have changed and how they make a new community in the resettlement country.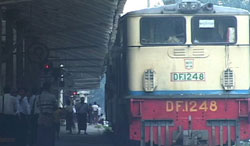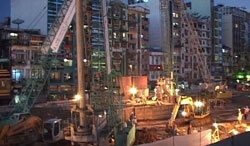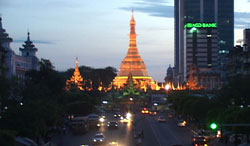 Part 1: The End of My Dream
Dah Ler Htoo (14 years old) is a boy from Karen, who was born in a refugee camp on the Thai-Burma border. His life depends on support from others. Refugees' living conditions, and being cut-off from their homeland for a long time, has brought changes to their identity, or ethnic identification. In a camp that is flooded with the market economy, however, the cultural identity of people from Karen has transformed, and Dar Ler Htoo's ethnic identification also started to change. One day, he went to Karen state (in Burma), where is his parents' hometown is located. When he returned to the refugee camp from Karen state, he decided that he wanted to go to a resettlement country to get a good education and to find work. This film was made at Mae La Refugee Camp in Northwestern Thailand and in the United States, where there is a resettlement location for Burmese refugees. This film recorded a total of about 150 hours of footage over 8 years, until Dar Ler Htoo went to the United States and started his new life.
Part 2. My Homeland (In progress)
Dar Ler Htoo moved to Indianapolis, Indiana for a chance at a new life in the United States, which is a refugee resettlement country. He then decided to move to South Dakota where his sister and brother live. Most of his family already moved to a resettlement country and his parents stayed in a refugee camp on the Thai-Burma border. How did they live in the refugee camp after their children left and where did they live after the refugee camp closed? It is not known if it was Burma or another location.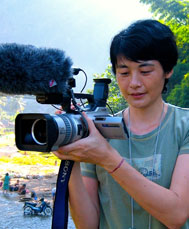 Riyo Naoi was born in 1970 in Ibaraki, Japan. After graduating in 1997 from Washington State University with a MA in Communications, she joined Asia Press International. She lived in Thailand from 1999 to 2010. Her first feature-length documentary, "Yesterday Today Tomorrow" (2005) was invited to be screened at several film festivals including the Yamagata International Documentary Film Festival 2005, and it won a prize at the 2006 Taiwan International Documentary Film Festival. "Path of Anna", which is her second feature-length documentary, is supported by the Pusan International Film Festival ACF (AND). She is currently making a documentary at Kyoto University as a Research fellow and teaching film theory at Ryukoku University as a part time lecturer.


© 2016 NAOI Riyo.